AllDeynn CollaRose Shot Collagen Hydrolyzate Raspberry Wild Strawberry 80ml
Is an ideal supplement for women whose skin is exposed to excessive sunlight and people who spend a lot of time in front of a computer or phone screen.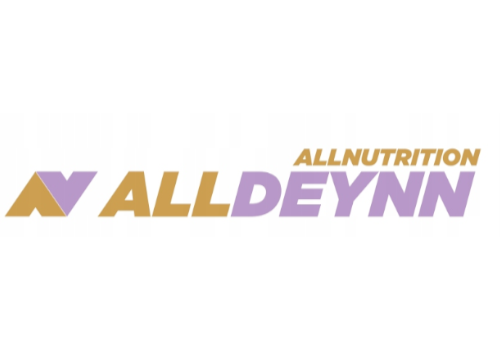 Easy return of products within

14

days from the date of purchase without giving reasons
Free delivery from

£45.00
AllDeynn CollaRose Shot is a carefully developed collagen preparation in a convenient 80 ml shot form. It was created for all women who want to support their beauty and health. The patented formula with Verisol® collagen peptides included in the composition can give your hair, skin and nails incredible strength and shine!
For many years, beauty care was limited mainly to the use of cosmetics, but scientific research clearly shows that an appropriate diet is crucial to maintaining a healthy and beautiful appearance. This is not an easy task nowadays, that's why CollaRose Shot was created! This innovative formula helps provide the most desirable ingredients supporting health and beauty in your diet every day.
Better skin elasticity,

Wrinkle reduction,

Cellulite reduction,

Healthy nails,

Strong and shiny hair
CollaRose Shot contains bioactive Verisol® collagen peptides patented and produced by the German pharmaceutical company Gelita, which influence the production of collagen from the inside, creating new collagen fibers throughout the skin, especially the face.
The body recognizes collagen peptides as incomplete forms of collagen, thereby increasing the natural production of collagen in skin cells to rebuild their structure.

Additionally, we have strengthened the strength of collagen with other active ingredients, such as vitamin C, biotin and hyaluronic acid. By using CollaRose Shot, you are guaranteed a positive interaction of many ingredients, which significantly increases the effectiveness of the product.
Hyaluronic acid restores the skin's elasticity and radiant glow. CollaRose Shot, thanks to the combination of high-quality collagen and hyaluronic acid, supports the reduction of cellulite, reduces the formation of wrinkles and affects the hydration and elasticity of the skin.

Biotin called the vitamin of youth. It is an extremely important B vitamin that has a positive effect on health and beauty. Although biotin has many different functions, its most popular effect is on the condition of hair, skin and nails. Importantly, it is one of the ingredients that prevents hair loss.

Vitamin C has strong antioxidant properties, thanks to which it can support the young and healthy appearance of the skin. Additionally, it plays an important role in the body's absorption of iron, which helps maintain healthy hair and nails.

How to use:
Use 1 serving daily (80 ml). Shake before use.
Diet supplement. A drink in the form of a shot based on collagen with vitamin C, hyaluronic acid and biotin. Contains a sweetener. Pasteurized product. Do not consume if you are allergic to any ingredient. It is not recommended for use in children, pregnant and breastfeeding women. Do not use in people suffering from kidney stones or prone to the formation of kidney stones. Do not exceed recommended servings for consumption during the day. A dietary supplement cannot be used as a substitute for a varied diet. A balanced diet and a healthy lifestyle are recommended. The formation of sediment is a natural phenomenon.
Ingredients:
Water, verisol® beef collagen hydrolyzate, acid: citric acid, aromas, vitamin C (L-ascorbic acid), red beetroot juice powder, hyaluronic acid (sodium hyaluronate), sweetener: sucralose, preservatives: sodium benzoate, sorbate potassium, biotin (d-biotin)